FOR IMMEDIATE RELEASE
GetUp&Go Has Launched Their 2021 Line of The World's Best Loved Inspirational and Transformational Diaries and Journals
Everyone deserves to live an inspired life. Over the past 12 years their Award Winning
and Best Selling Get Up and Go diaries have inspired, motivated, encouraged and empowered almost half-a-million readers worldwide to follow their dreams.
Sligo, Ireland, October 1, 2020, Words of wisdom can have the power to heal and inspire. In this day and age, and these troubling times of the COVID-19 Pandemic, people all over the globe have withdrawn into their own cocoons. Inspirational messages and quotes from great thinkers and wise philosophers can touch a person to their very soul and bring about a personal transformation into a better reality.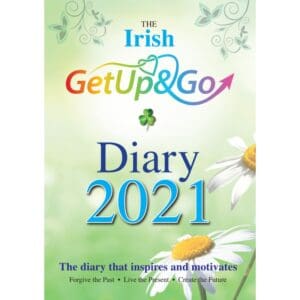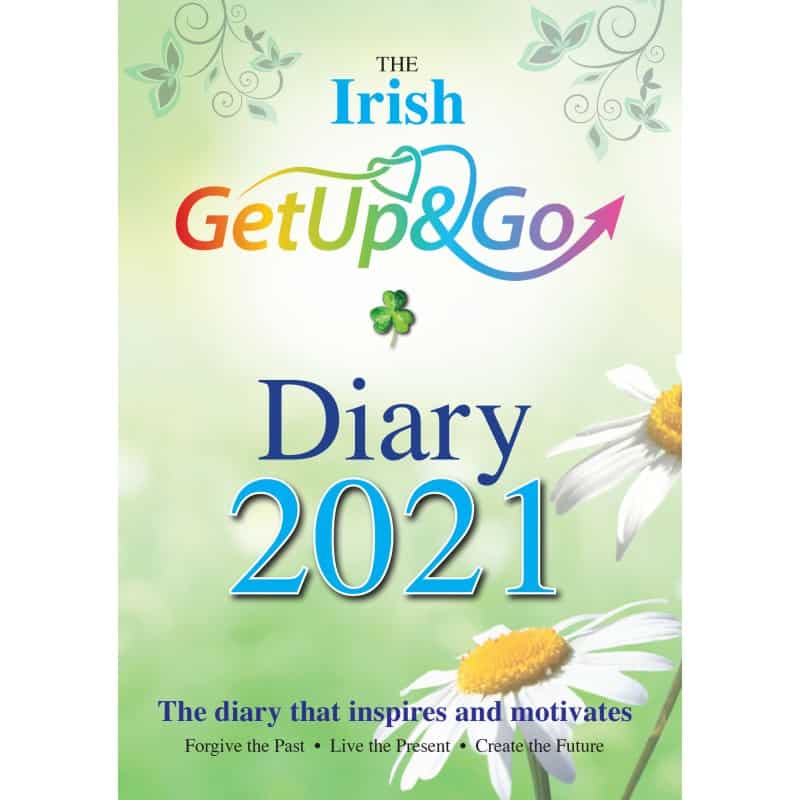 These unique award-winning diaries and journals are now available in digital form, providing valuable access for the global online community to much needed daily inspiration and motivation in these transformational times. These new digital offerings are available as write-on-able downloads – monthly versions of all the current diaries plus a new Wellbeing Journal – which can also be printed out. There is a reason why over 500,000 copies have been sold all over the planet.
During a recent interview, a spokesperson explained, "These unique "Get Up and Go" diaries represent a philosophy that works. We choose great quotes containing powerful words, spoken by thoughtful people, to continue to inspire and motivate our readers to 'get up and go' in life and cause the results that hopefully we all want to see in the world. We choose words of reflection, encouragement, peace, generosity, trust, cooperation, acceptance, forgiveness, and love. Words are powerful tools. We can all harness the power of these words."
The "Get Up and Go" 2021 Lineup Includes:
The Irish Get Up and Go Diary 2021
Get Up and Diary for Busy Women 2021
Get Up and Go Young Person's Diary 2021
Get Up and Go Daily Planner for Busy Women 2021
Get Up and Go Wall Planner 2021
They also have non dated Journals (Jan-Dec) Gratitude Journal, Genius Journal, Student Journal.
and a Travel Journal
These diaries are indeed 'different'. They feature 148 pages of inspiring quotes, motivational sayings, and simple, cheerful heartwarming messages of encouragement, this is chock-full of wisdom, positivity, and optimism. Beautifully designed and uniquely illustrated, reading this diary is guaranteed to lighten your mood and brighten your day.
Messages – of Hope and Encouragement.
Wisdom – From Yesterday For Today and Tomorrow.
Thoughts – of Gratitude and Appreciation.
Words – of Peace and Love.
Inspiration – For When You Want It.
Motivation – For When You Need It.
Space – For Your Personal Goals and Dreams.
Optimism – To Live Life With a Positive View.
Humor – To Laugh at The Funny Side of Life.
The 480 page Daily Planner –The Modern Woman's Guide to Living a Fabulous Life – is equally beautiful and features Inspirational quotes, day-per-page view, daily Priorities and To-Do lists, monthly Calendars, daily power words, weekly focus points, financial tracker, health and wellbeing sections, goals and accomplishments, doodle pages, reviews, reflections and much more …
Customer Testimonials tell the story. Take a look at what Brendan O'Mahony, Sligo, Ireland, had to say, "MY DAUGHTER recently received a gift of "Get up and Go diary". She was THRILLED to receive the diary and now a number of her friends have now got their own copies too. The diary is in DAILY use and provides her with a constant source of advice and direction. Best of luck preparing next year's diary."
You are invited to stop by and visit the relaunched site: https://www.getupandgodiary.com/
Media Contact:
Get Up and Go Publications
Attn: Media Relations
Camboline, Hazelwood
Sligo F91 NP04, Ireland
+353 (0) 71 914 6717
info@getupandgodiary.com